Why Participate in the Knights?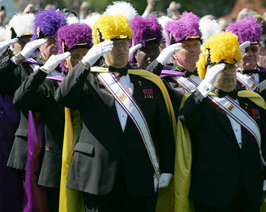 Knights of Columbus like to say their membership is its own reward. It's a way to acknowledge the fulfillment they receive from belonging to a diverse group of Catholic men whose shared principles are needed more than ever in the world today.
These much needed principles of charity, unity, fraternity and patriotism were handed down by Father McGivney and the Order's first leaders.
View Why Join?